Hi, I'm Michela! As you can see from this photograph, I've got Hollywood all figured out!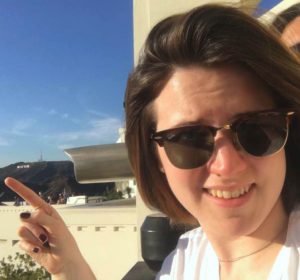 I live & work in NYC, but I do like airplanes A LOT.
I write & direct comedy shorts, including sketches, short films, & branded content spots.
I often work with Loose Seal Productions, a comedy production company based in NYC.
My favorite type of plane is an Airbus A321, but I will take an Airbus A320 in a pinch.
If you wanna talk film (or commercial aviation), hit me up!